Welcome to the unofficial wiki dedicated to the Emerald City, a new tv series inspired by the works of L. Frank Baum. We strive to be a comprehensive and free source of information about the Characters, Places and Creatures in the series. There will be spoilers a plenty in these pages, so be warned!
About Emerald City
Emerald City is a tv series developed by NBC and based on Oz book series written by L. Frank Baum. It tells a story of a girl from Kansas, Dorothy Gale, who is transported to a mysterious and terrifying land of Oz.
Characters
Links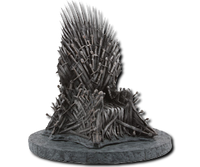 Ad blocker interference detected!
Wikia is a free-to-use site that makes money from advertising. We have a modified experience for viewers using ad blockers

Wikia is not accessible if you've made further modifications. Remove the custom ad blocker rule(s) and the page will load as expected.